This is a year to overcome every obstacle. To believe God that you are able to enter His promised land. To look forward to the future.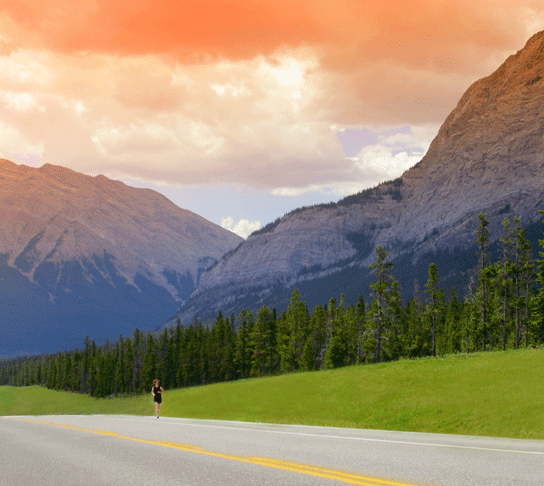 God has designed you in such a way that you have passion in areas of your purpose.  Why is it that so many fall short of entering into God's promises life? Perhaps a better question for you to ask today is – why don't I enter into my promises?
Let's look at 5 Steps to receiving your inheritance in Christ.
Step 1: Have faith in God's promise. 
Poised for Promise, the Israelites missed their opportunity to enter into God's promises because they didn't have faith. For 40 years they marched around in the wilderness before they died. They never entered into the promise that God had for them. It wasn't that they were just dreaming about promises that didn't really exist. They could have entered into their promise in 11 days which was the amount of time it took to walk there from Egypt. Why did they miss out on the land of "milk and honey."
Hebrews 4:2 talks about the Israelites when it  says, "…but the message they heard did not benefit them, because it was not mixed with faith …" 
You must believe what God has promised and not waver in unbelief. Unbelief was deadly for the Israelites. Literally, unbelief and disobedience led to them dropping dead in the wilderness. (See Hebrews 3:18.)
Step 2: Have certainty in God's power
In order to receive God's promise in your life, you must be certain in His power.  God's promises for us, corporately and individually, have been prepared and waiting for all who believe and are certain they will receive, because the same God who promised is powerful enough to fulfill His promise. He just wants you and I to enter into His great adventure. He is the one who will miraculously part your Red Sea and cause you to walk in on dry ground.
Step 3: Have trust in God's wisdom.
You will receive His promise only when you begin to trust His wisdom that He knows what is best for you. You must come into agreement with His plan and His purpose for your life and trust in His timing. God will not only give you a promise, He will also give you the wise strategy of how to accomplish it in His strength.
Step 4: Have confidence in God's goodness.
God is good! You must lean into God with absolute trust and confidence that what He has for you in life is good. If God is just hanging a promise out like the proverbial carrot, leading you on a wild goose chase, then that would be torture. You will enjoy what God has for you. The dream that God has for your life is connected with His Global dream of redeeming humanity.
Step 5: Have boldness to enter God's provision.
To enter into the promised land requires risk. You have to leave what is familiar to you in order to enter the new place God has for you. Until you take the leap of faith, you won't see the fullness of God's promise. So be bold and strong and leap into God's redemptive plan for your life!
Making it Practical
Take action this week to focus on what's really important in your life.  Get alone with God with a Bible and journal in your hands and seek Him with your whole heart. Don't be afraid to ask Him the BIG questions. He is a BIG God with BIG answers!
I would love to help make this your best year ever. Download 21 Days to Spiritual Breakthrough! You will receive a 21 Day Journal that helps you focus your faith on what God is calling you to. Walking closer with God on a daily basis will help you enter into your promised land. This guide will be emailed directly to you on January 1, 2016.
Along with this guide, I will begin to text a 1 minute daily encouraging word right to your phone. For several years, I have been doing a 1 minute radio broadcast that has been heard nationally. Recently we have expand our reach internationally. This will begin January 4, 2016.
Have faith in God's promise. Have certainty of God's power. Have trust in God's wisdom. Have confidence in God's goodness. Have boldness to enter God's provision.
Download 21 Days to Spiritual Breakthrough!   Click Here to Download
Let's Get Connected