Do you ever struggle with negative thoughts?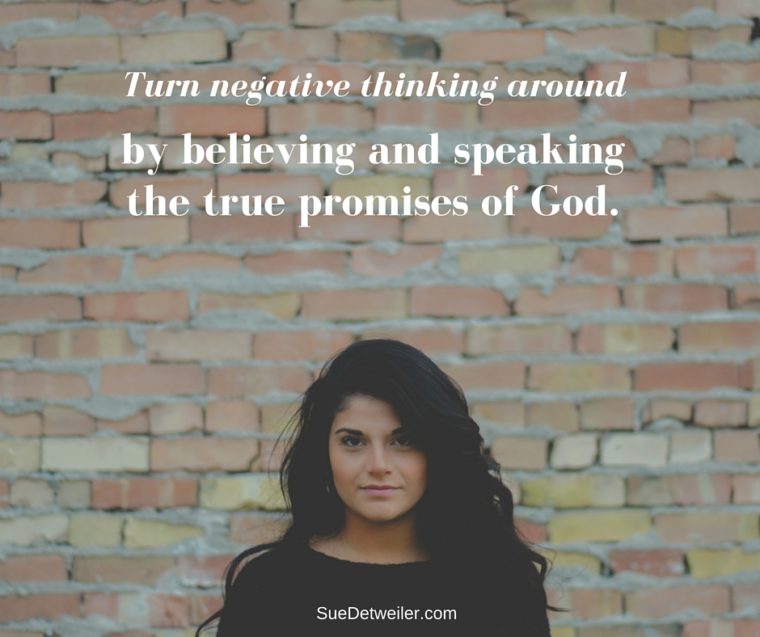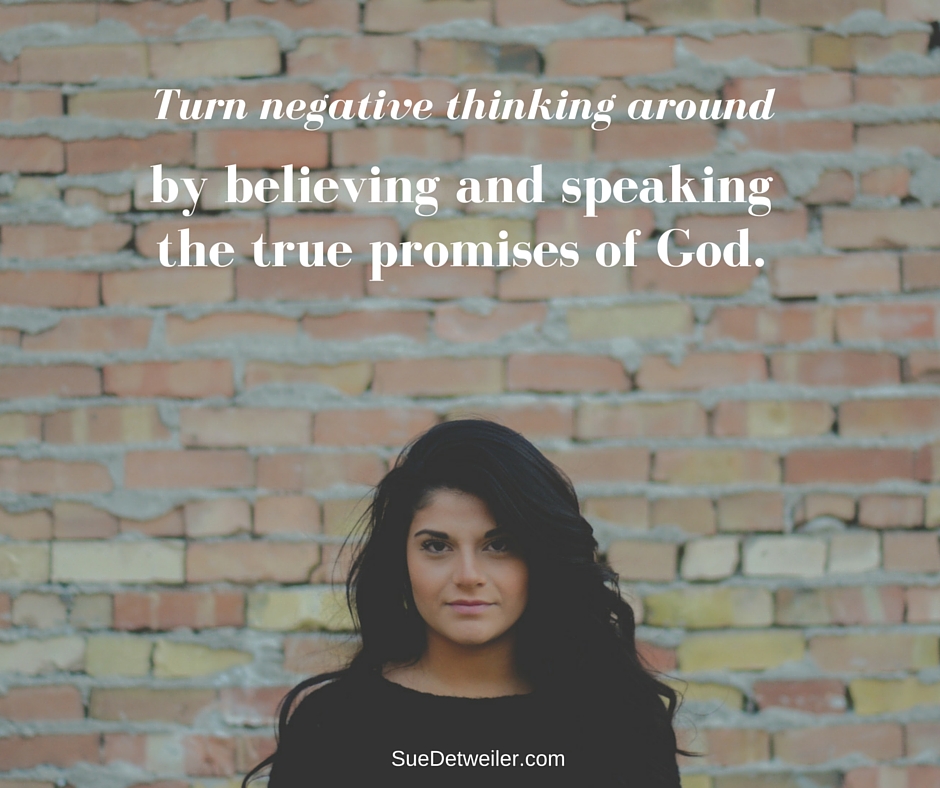 One afternoon I admitted my negative thoughts to my own mother.  She's a pretty spunky lady and she put her hand on her hip and shook her head to one side and said, "Sue, you're in stinkin' thinking.  Well stinkin' thinking is a downward staircase leading to a dark place in our emotions.
When you are stuck in this dungeon of dreary thoughts it will impact every area of your life.  You can't afford to get stuck in a funk for long.  Turn negative thinking around by believing and speaking the true promises of God.
The Lord protects and defends me; I trust in him. He gives me help and makes me glad; I praise him with joyful songs.
Psalm 28:7
Connect with your Heavenly Father. Get our list of Healthy Habits.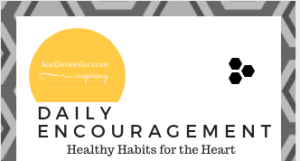 Get List of Healthy Habits
Be Encouraged Every Day!
To find out more about Sue Detweiler, her books and radio ministry click here