Whether speaking at a large conference or an intimate gathering, Sue connects at the heart.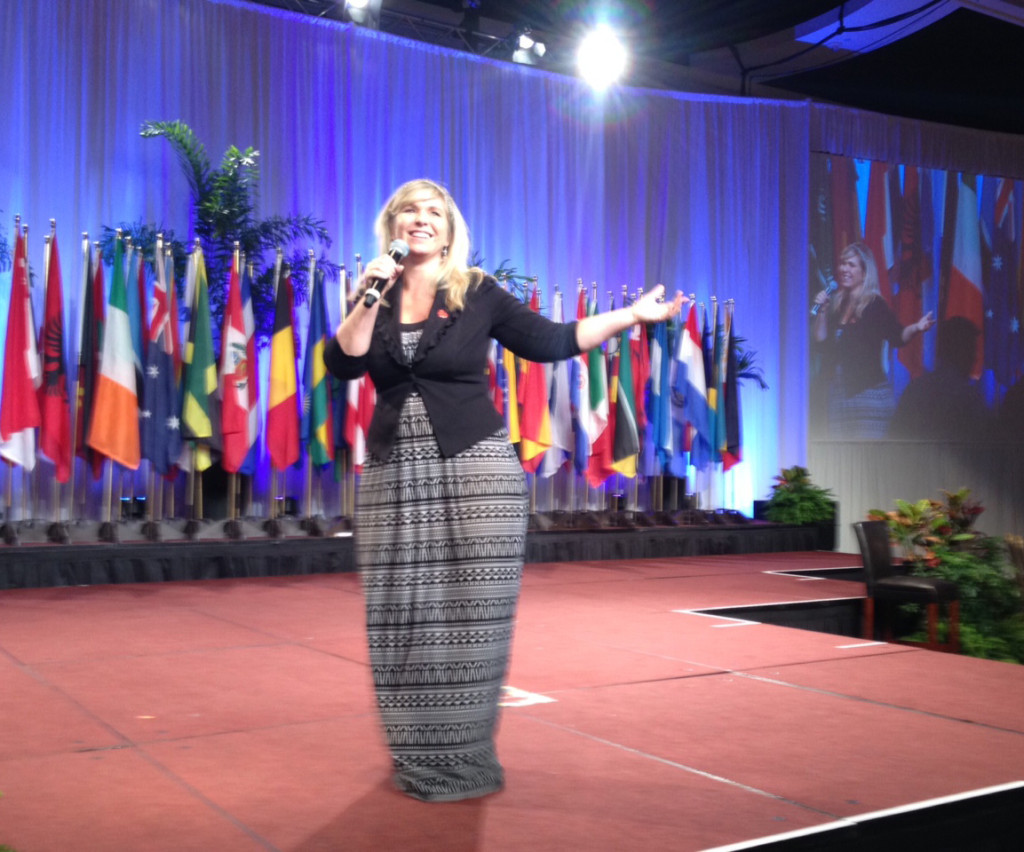 For Speaking Engagements –
Email [email protected] Please Include size of event, date, and details when you inquire. 
For Television, Radio or Podcast Interviews: 
Topics
Women's Retreat

Sue customizes each women's retreat to fit your audience and focus. If there is a theme that you have in mind for your event, talk with Sue, and she is able to develop a message for your group. Some ideas: – "Be Free, Be Fruitful, Be Filled" – "You Can Do It: Running the Race of Faith"

Events for Moms

Sue's Life-Giving Mom Series encourages and refreshes moms of all ages. Every mom wants to be the best mom in the world for her child but often she feels like the worst. Sue will help you to overcome unresolved issues to become a better mom; find peace with imperfections and learn from your mistakes; tap into God's power to break negative patterns; joyfully become your best you. Available as a retreat or an event. 

 Prayer Events

The power of prayer changes lives. Sue's leadership in corporate prayer summits builds unity and focus. Her teaching and modeling of prayer equips members of the body of Christ to experience the presence of the Holy Spirit and be equipped in prayer for their daily lives.

Leadership Events

As a member of the John Maxwell Team and over 15 years experience as a principal of an academy and overseeing faculty at a thriving School of Ministry, Sue understands the power of equipping and multiplying leaders.

Sunday Service

Sue connects well with all ages of men, women and youth. If you have a special focus for your Sunday morning or evening worship service, Sue will continue in the focus of your sermon series or come in for a special event.

 Marriage Retreats

Wayne and Sue have helped couples experience joy and refreshment in marriages. Couples of all ages have been helped you to overcome the barriers to intimacy. Available as a marriage retreat.
Here is what you can expect if you invite Sue to speak:
1.  A personal phone consultation with Sue prior to your event. Sue's heart is to understand how she can best serve you and your audience.
2.  A dynamically delivered message that is biblically based and professionally prepared to connect with your audience.
3.  A custom resource page created for you to share with your attendees that includes slides, points, and biblical references.
4.  An availability to consult with your key leaders prior to the event.
5.  A transparent word delivered to your audience that empowers, encourages, and equips your audience in their personal lives.
6.  An availability to pray with and minister to your leaders and attendees, as would be helpful to you as the leader of your event.
7.  A follow-up communication after the event to make sure Sue served you well and to gain input from you for future audiences.
Scroll to the bottom of the page for the contact form!
Endorsements
"Sue Detweiler is one of the most perceptive women and gifted communicators that I know. Her voice of encouragement and words of life-giving hope must be heard around the world." Pam Vredevelt, Pastor's Wife, Bestselling Author, Speaker

"Sue knows how to get to the core issues that often overwhelm moms. With grace, encouragement, and an approachable writing style, Sue will help you find joy and peace in the high calling of motherhood." Pete Wilson,  Founding Senior Pastor of Cross Point, Author, President of The "A" Group.

"Sue is radiantly warm, affirming, and embracing of others. She is a teacher, mentor, and discipler who carries highly cultivated skills of spiritual discernment. Sue is a multi-gifted kingdom servant. She is a prophetic watchman of the highest stature." Tom White, Author, Speaker, President of Frontline Ministries

"Sue Detweiler is simply extraordinary! A gifted woman of God who serves with both grace and godly wisdom, she is a person of courage, integrity, transparency and faithfulness to the call of the Lord in her life. She sees beyond what may seem to be the impossible and goes forward in Christ realizing that HIS promise makes all things possible! The Detweiler family has become a testimony of God's love in action. Their hearts exemplify the "Spirit of Adoption," as they seek to help the lonely and discouraged to understand their full acceptance and value in Christ.Having known Sue for more than 15 years, I have developed a deep respect for her zeal for the Lord, her family, the lost and the extended Body of Christ. The Lord has called Sue to great significance and purpose. Glenn C Burris, President, The Foursquare Church.

"The love of God is bursting out of Sue Detweiler – out of her home, out of her heart, and out of her mouth!  This daughter of the King is definitely on the move for the Kingdom.  And with a divine combination of wisdom, genuine grace, and an amazingly approachable spirit…she's getting us moving with her." Teasi Cannon – author of My Big Bottom Blessing: How Hating my Body led to Loving my Life 

"Sue Detweiler's 'Healing Rain' is the kind of Biblical Encouragement today's Christians need: Springing out of solid theology, purified by the fires of adversity, nurtured by practical application of God's grace to everyday living, and delivered with genuine concern." David Madeira, DC, Entrepreneur, Political Consultant, Radio Host
"Sue Detweiler is a woman after God's heart. She is not afraid to go after the toughest issues in the life of a believer and then commit those issues to overcoming prayer! She is a student and teacher of the Word and a fiercely focused wife and mother. She has been a close friend and colleague, and continues to amaze me with her love and passion for God!" Toni Kline, MA, Associate Pastor, New Song Christian Fellowship 

"It is my pleasure to share with you a gift from God by the name of Sue Detweiler. This dynamic woman of God speaks with a prophetic voice for this hour to help those who have been wounded, discouraged, or need inspiration to continue the pursuit of a fulfilling life." Henry Coles, Jr., Senior Pastor, Faith Life Church, Nashville. 

"Sue Detweiler's message and ministry are a gift to the kingdom of God. Because she is personable, passionate, and pure she is able to connect with people heart to heart. I am confident that her message will  be an encouragement to all who have an opportunity to receive it." Ron Kairdolf, Senior Pastor, Christian Life Church, Murfreesboro.

"Sue Detweiler without question ministers with a depth of compassion and sensitivity that can only reflect the heart of God. She is an important voice in our day with a message that well serves the advancement of the gospel." Lyndon Allen, Senior Pastor and author of Total Life Victory.

"Sue is a gifted leader, writer and speaker who understands the power of God's Word to transform lives.  She shares truth and wisdom with grace, strength and transparency.  Her life, her message and her stories bring healing, hope and freedom!" Kimberly Dirmann, Former Southwest District Supervisor of Foursquare Church, The Rock Church.
Download for Your Event
Click on Picture to download headshot: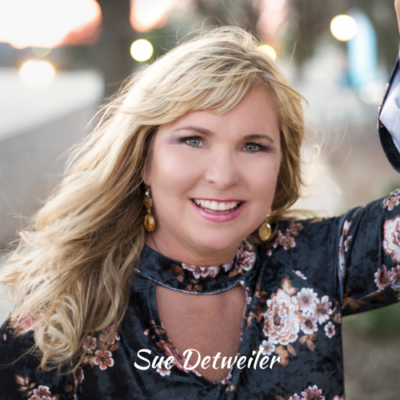 Click on Picture to download bio:
For Speaking Engagements –
Please Include size of event, date, and details when you inquire. 
For Television, Radio or Podcast Interviews – Please Inquire
Contact Grace Kasper
Publicist with Baker Publishing Group,
952-829-2555 [email protected]