Have you noticed that our world is filled with so much self-promotion?
We live in a culture of entitlement and the American culture has produced an idol of self.  Pride in self and accomplishment produces prayerlessness.  Entitlement claims rights and privileges, it demands it's own way, it's self-serving, it's proud.
Humility has a sober view of self and others. Humility is the foundation of virtue and it leads to honor, favor and intimacy with God.
But he gives us even more grace to
stand against such evil desires.
As the Scriptures say,
"God opposes the proud but favors the humble."
James 4:6
Get daily encouragement to help you every day.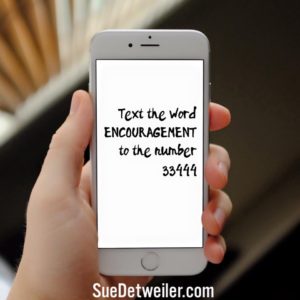 Be Encouraged Every Day!
To find out more about Sue Detweiler, her books and radio ministry click here