The Kingdom of Heaven belongs to those who have childlike faith.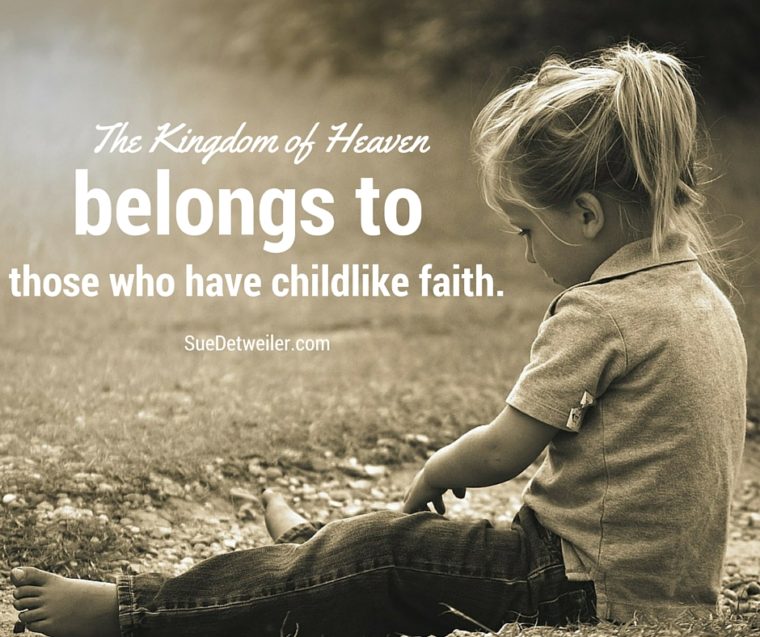 Here are a few words that describe what it means to be childlike:
innocent
artless
guileless
unworldly
trusting
uninhibited
natural
spontaneous
When I read these words, I want to become more childlike.  I want to be more trusting, uninhibited and spontaneously joyful in my life. I want to twirl around with a smile on my face and hope for the future. I want to be expectant about the next wonderful thing that my Father in heaven has in mind for you and for me.
Encourage Your Children in Their Faith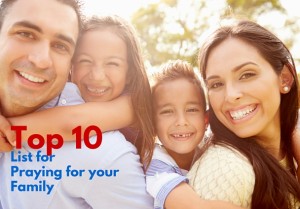 One of the best ways to encourage our children as they have their childlike faith is to pray for them.  Grab our Top 10 List for Praying for Your Family.
Be Encouraged Every Day!
To find out more about Sue Detweiler, her books and radio ministry click here