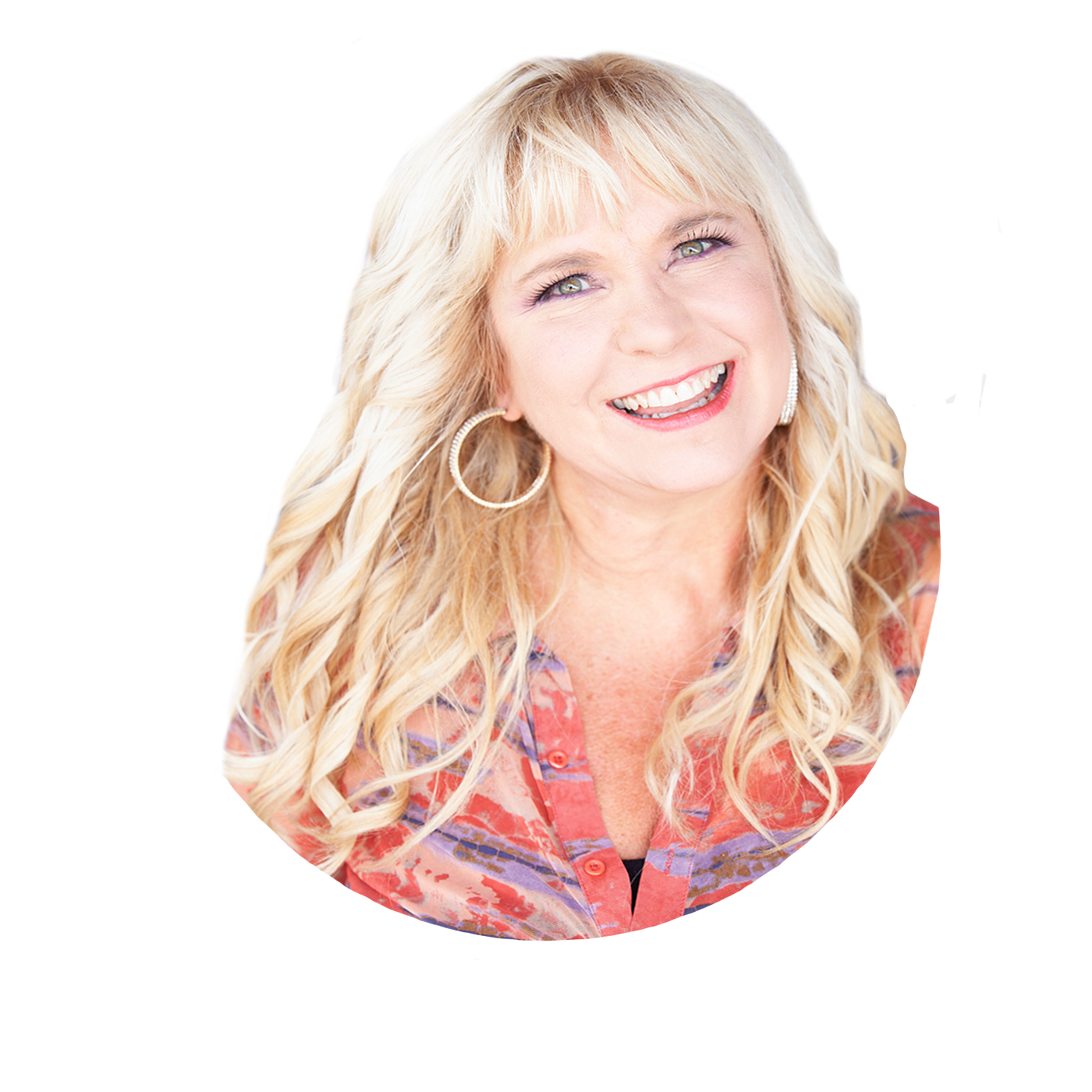 Are you feeling frustrated with the disconnect of what you know in your mind and what you feel in your heart?
Invite Sue Detweiler to speak at your women's retreat, your leadership event, or your healing conference.
Sue flows with prophetic precision and apostolic authority. Sue carries the fire of revival to neighbors, nations, and generations. Sue is a catalytic connector – she helps connect you to your life purpose. 
Sue Detweiler is a revivalist who activates local, national, and international communities to walk in the fullness of God's destiny. As a prophetic speaker, world-class leader, inspirational author, and host of the Healing Rain Podcast, Sue travels 35 weeks a year speaking, training, ministering, and consulting. Whether preaching in the slums, the statehouse, the local church, business, or conference events Sue will minister healing, hope, and freedom.  A recognized member of Randy Clark's Global Awakening Network, Apostle Guillermo Maldonado's Supernatural Global Network, and ordained with The Foursquare Church, Sue walks in relational integrity and profound influence. She holds a Master of Divinity from Vanderbilt University and is completing her doctorate at Global Awakening Theological Seminary. Sue serves as the Executive Director of Life Bridge Global and lives with her husband, Wayne, in the Dallas/Fort Worth metroplex. Wayne and Sue are parents of 6 children and grandparents of 8 grandchildren (and counting)! 
Facilitating Spiritual Transformation
We help bring healing, wholeness and freedom in your life.
We help you get to the next level of your faith.
We help you identify lies, and defeat the enemies tactics.
We help you overcome the impossible, in order to walk in God's supernatural best for you. 
What people are saying:
Sue Detweiler is simply extraordinary! A gifted woman of God who serves with both grace and godly wisdom, she is a person of courage, integrity, transparency, and faithfulness to the call of the Lord in her life. She sees beyond what may seem to be the impossible and goes forward in Christ, realizing that His promise makes all things possible through prayer! 
Sue Detweiler carries the fire of God's presence which transforms lives. Sue has immersed herself in Christ's love and found wholeness of mind, body, and heart.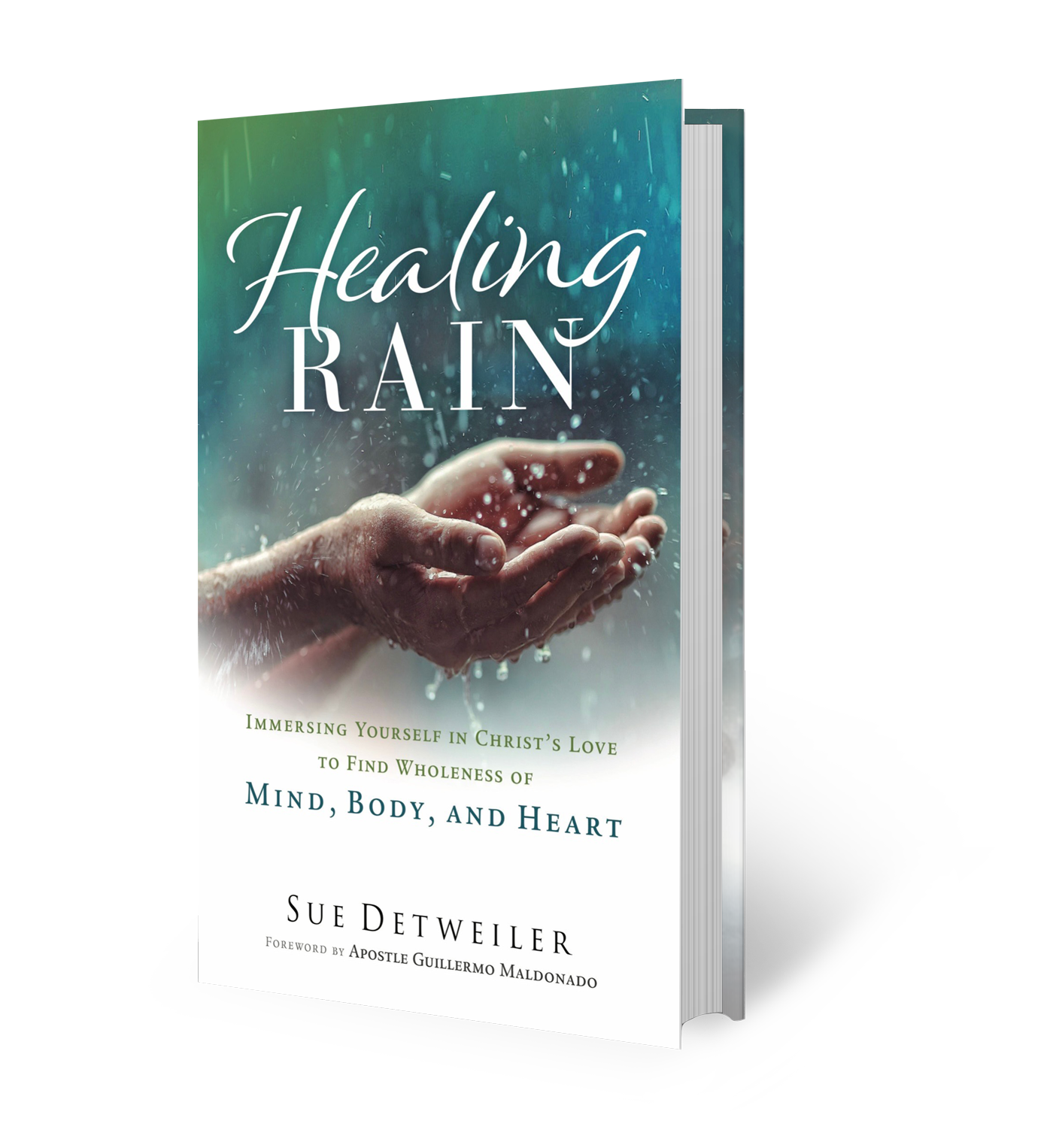 Healing Rain
Do you continue to hit walls of resistance as you pursue healing? Sue Detweiler, prophet and host of the popular Healing Rain podcast, has helped thousands of believers move from the trenches of despair and sickness into the fields of freedom—and she wants to empower you as well.
Full of wisdom, incredible testimonies, discussion questions, prayers, and keys to healing, this biblical guide points to the words, actions, and miracles of Jesus, giving you the confidence to trust his presence and discover how to
overcome trauma and destructive thoughts

open pathways to spiritual encounters with Jesus

receive the power of his blood to heal every area of your life

and more
Here is everything you need to tend to your heart and experience healing in your body, mind, and emotions.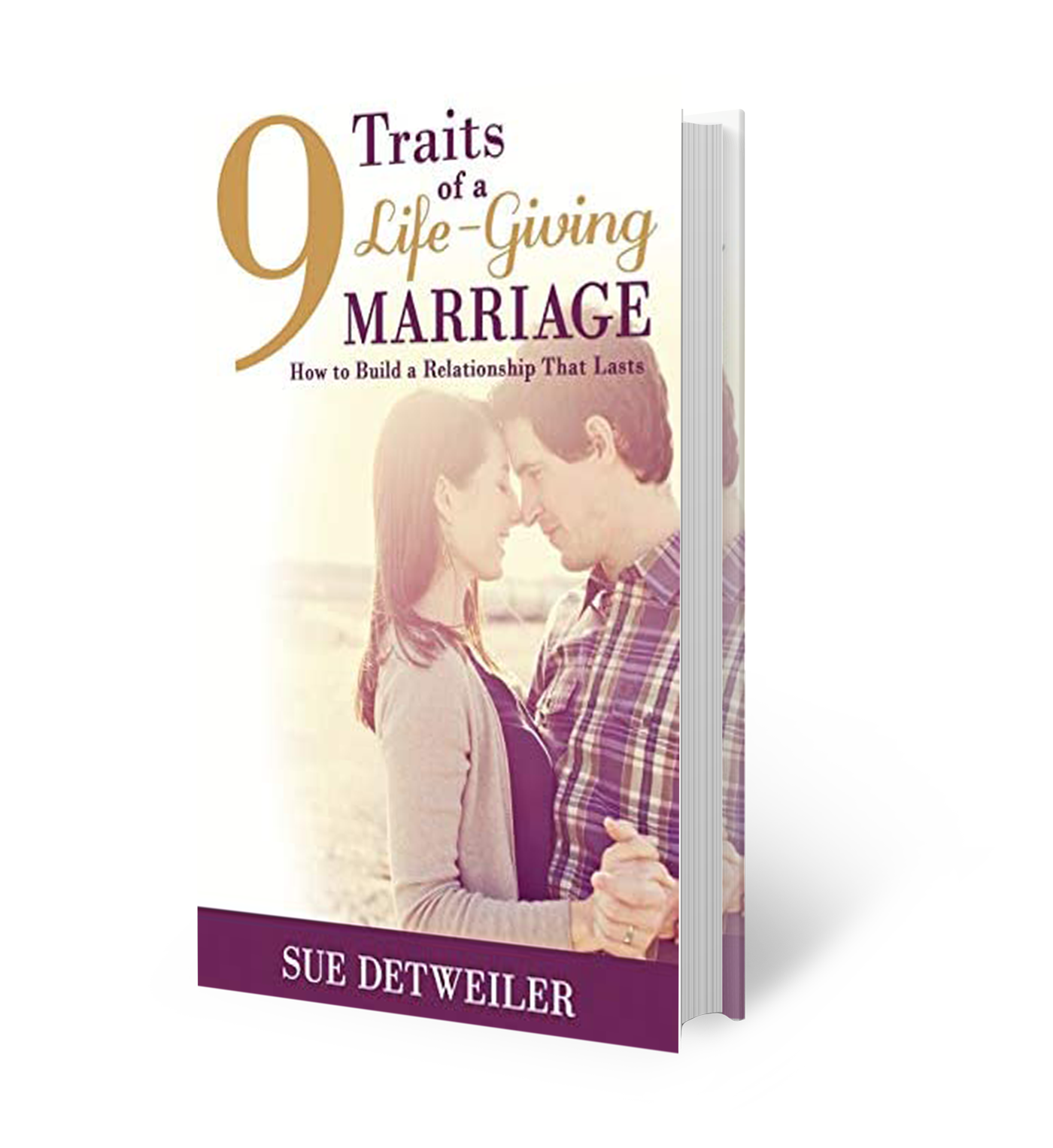 9 Traits of A Life Giving Marriage
Consider the strength of your marriage. Do you face conflict in a safe environment where you can be vulnerable and honest with the one you love? If you don't, you can! What if every obstacle you faced became an opportunity for greater intimacy? 9 Nine Traits of A Life-Giving Marriage by Sue Detweiler will help you renew and transform your marriage into something better than you ever imagined.