Resolve The Past To Be A Better Mom Today
Discover how to embody the fruit of the Holy Spirit in your own life and home. God has equipped you with everything you need (through Him) to be a life-giving mom!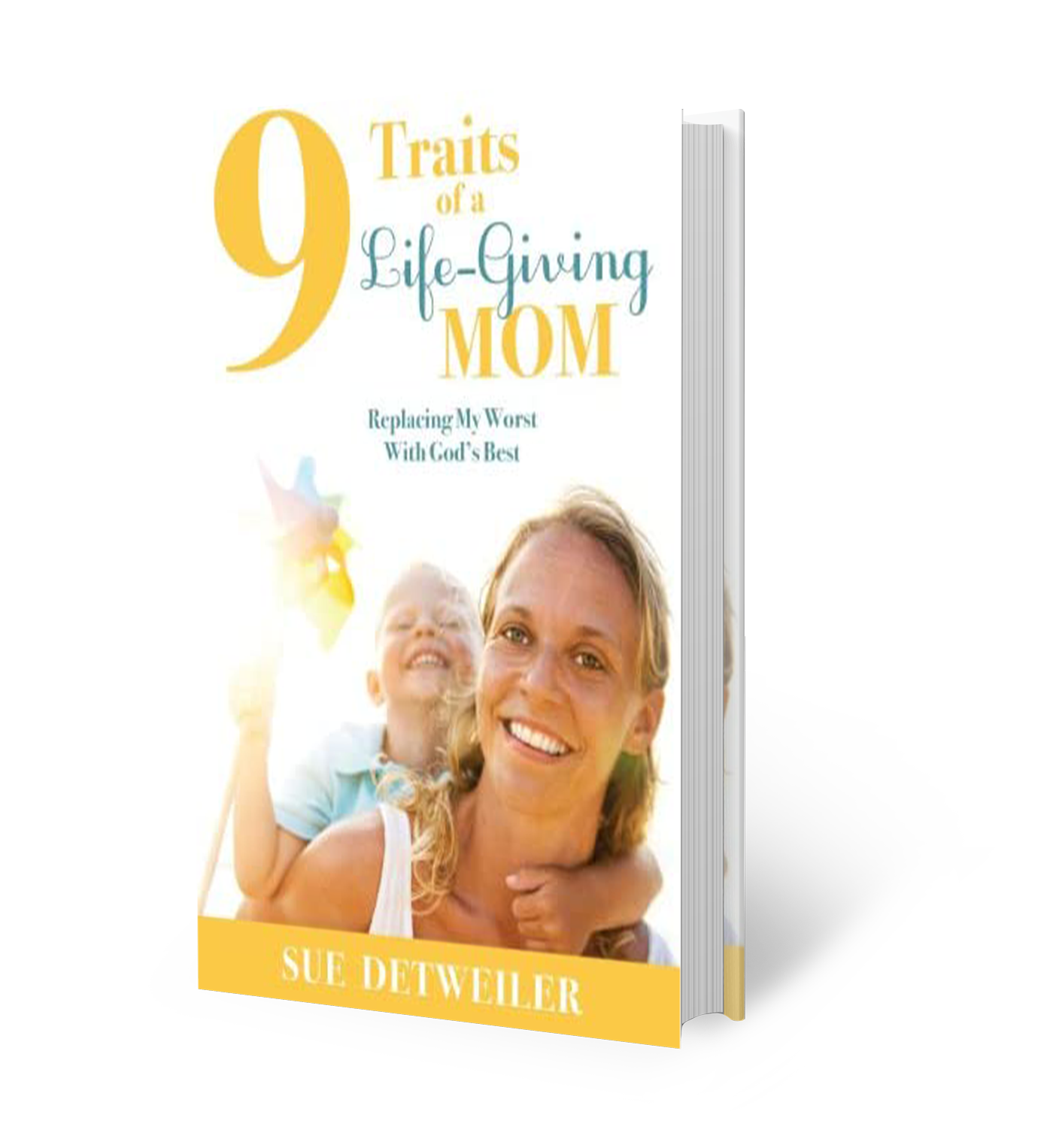 Every Mom Struggles with Motherhood
Every mom has her issues, all the way back to Eve—but you can be a great mother with the help of God's life-giving power … 
In this book, Detweiler shares stories from her own life as a parent—and how she's learned to replace her anger with God's love; replace her anxiety with God's peace; replace her frustration with God's patience, and more.
When you buy the book, you are donating to LifeBridge.
Motherhood comes with many challenges. Are you overwhelmed by:
The task of parenting young children

Balancing work and kids 

Character challenges and need the fruit of the Holy Spirit

Losing your temper with their kids and feeling guilty about their outbursts

Feeling isolated from other moms

Feeling like a "bad mom" like others are doing it better (insecurity)

Feeling emotions that impact their parenting – like sadness

Feeling anxiety – are they teaching the kids everything they need – feeling anxious about having enough money

Getting impatient with your children 
What readers are saying:
Sue Detweiler is one of the most gifted and passionate Christian teachers I have ever known. Her obvious call and commitment to minister to needs of todays families is a breath of fresh air to any generation.




The Detweiler family has become a testimony of God's love in action. Their hearts exemplify the "Spirit of Adoption," as they seek to help the lonely and discouraged to understand their full acceptance and value in Christ. Having known Sue for more than 25 years, I have developed a deep respect for her zeal for the Lord, her family, the lost and the extended Body of Christ. The Lord has called Sue to great significance and purpose.
Sue is radiantly warm, affirming, and embracing of others. She is a teacher, mentor, and discipler who carries highly cultivated skills of spiritual discernment. Sue is a multi-gifted kingdom servant. She is a watchman of the highest stature. 
It is my pleasure to share with you a gift from God by the name of Sue Detweiler. This dynamic woman of God speaks with a prophetic voice for this hour to help those who have been wounded, discouraged, or need inspiration to continue the pursuit of a fulfilling life.




Sue Detweiler, without question, ministers with a depth of compassion and sensitivity that can only reflect the heart of God. She is an important voice in our day with a message that well serves the advancement of the gospel.
God made you specifically for your children! When you read the book, you will know that you are:
The "BEST MOM" for your child

Called but also equipped them to parent

Forgiven for mistakes

Able to begin again

A better person as you grow in your parenting ability

Able to use the fruit of the Holy Spirit
"Learning to be a Life- Giving Mom without regrets requires embracing the season you are in. You have to let go of the past and live in the present as you lay hold of the future. At each transition you will likely shed some tears as you realize that you can't go back and re-live the past. You must move forward, facing the imperfections of your present, hoping for the future."
GET + GIVE
When you buy the book, you are donating to LifeBridge.