Aren't you glad that the meaning of your life is not measured by the sum total of the mundane moments of your days.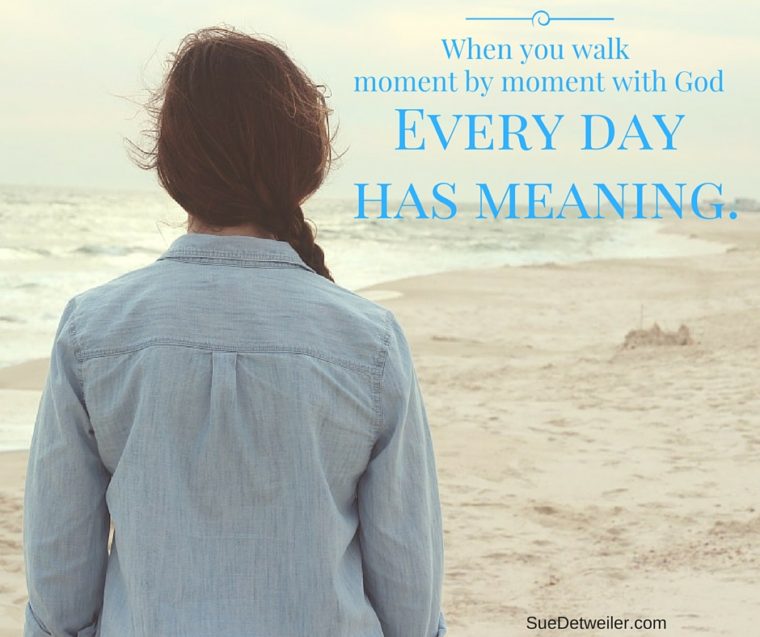 All of us need a fresh experience of God's presence in the midst of our ordinary hectic lives.
In the blaze of the summer heat we need the cool breeze that comes with God's healing rain.
So take a moment right now, breath in deep and welcome his refreshing, restoring and rejuvenating presence.
When you walk moment by moment with God every day has meaning.
"The Lord your God is in your midst, a mighty one who will save; he will rejoice over you with gladness; he will quiet you by his love; he will exult over you with loud singing."

 Zephaniah 3:17
Be Fearless Download Our Free Guide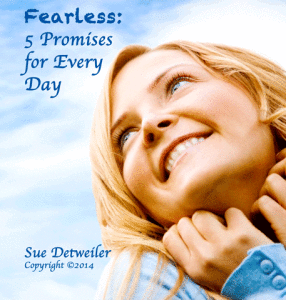 Be Encouraged Every Day!
To find out more about Sue Detweiler, her books and radio ministry click here