Do you struggle with discouragement?
The enemy wants to discourage you. He wants to destroy you and your relationships.  We know from scripture that the thief does not come except to steal, to kill and to destroy, but Jesus came to bring life and that we may have it more abundantly.  This verse carries both a warning and a promise.  The warning is you have a very real enemy.  He seeks to steal, and to kill and destroy.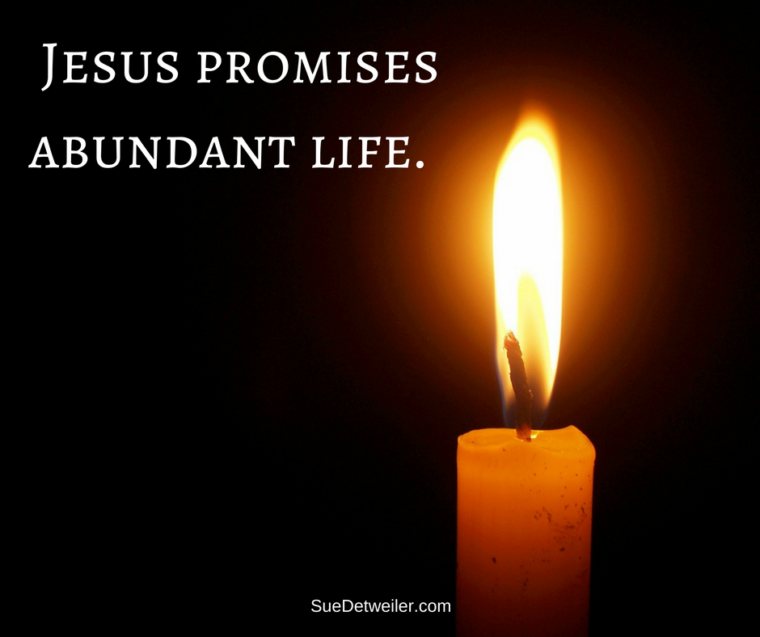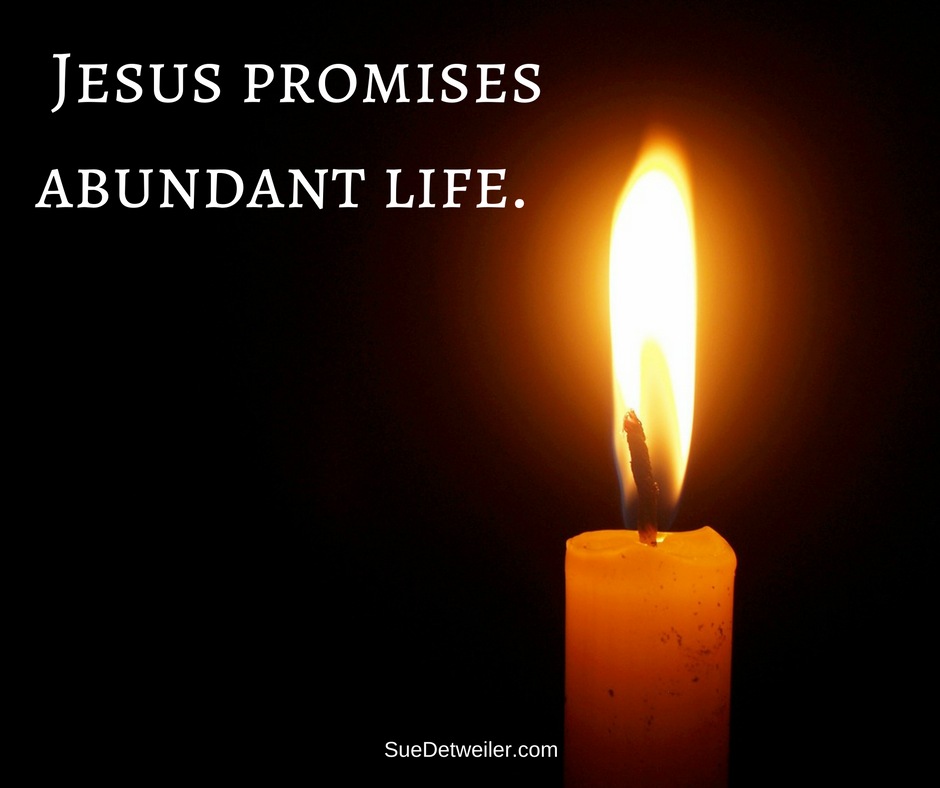 The enemy attacks during those times of stress when life is overwhelming, but Jesus promises abundant life.  Just like Jesus went to the cross and came out the winner so can you.
Be Encouraged Every Day!
To find out more about Sue Detweiler, her books and radio ministry click here