Do your thoughts wonder to meditate on all the things that could go wrong?
We have a promise from Isaiah 26:3 that God can keep you in perfect peace when you trust in Him. So keep all your thoughts fixed on him, focus your attention and anchor your thinking on God's word.  If you do that you will be kept in perfect peace.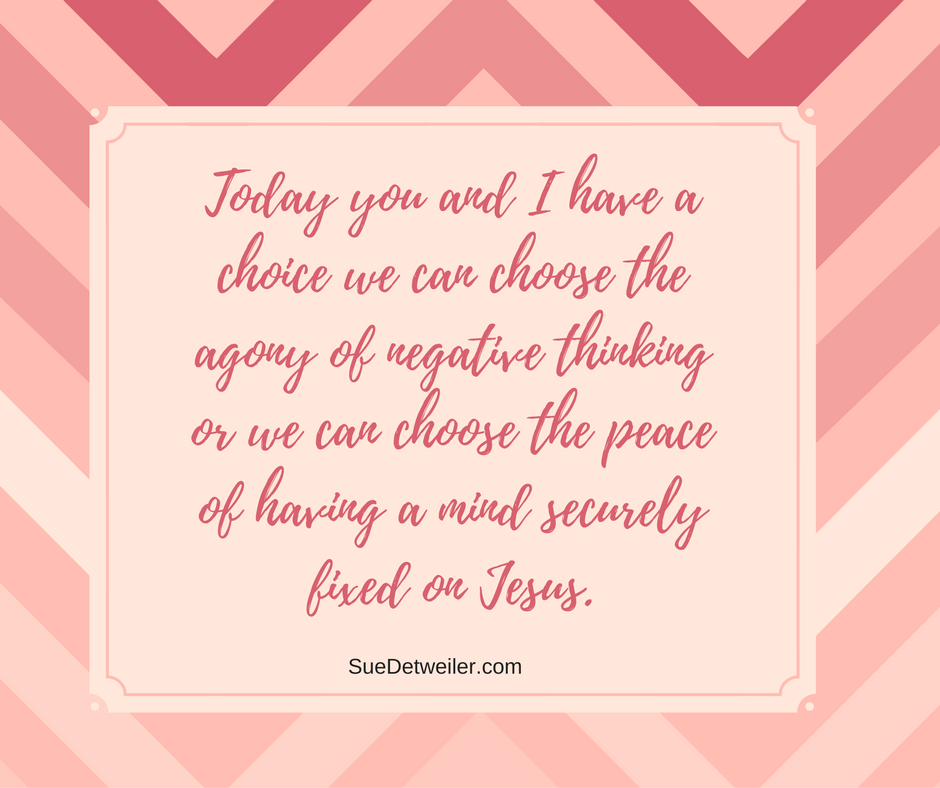 Today you and I have a choice we can choose the agony of negative thinking or we can choose the peace of having a mind securely fixed on Jesus.
"Finally, brothers and sisters, whatever is true, whatever is noble, whatever is right, whatever is pure, whatever is lovely, whatever is admirable–if anything is excellent or praiseworthy–think about such things."

Philippians 4:8
Be Encouraged Every Day!
To find out more about Sue Detweiler, her books and radio ministry click here