How do you come to God?
I know when I was growing up I loved the scripture from Psalm 100 that says, "Enter his gates with thanksgiving and his courts with praise, give thanks to him and bless his name for the Lord is good, his lovingkindness is everlasting and his faithfulness is to all generations."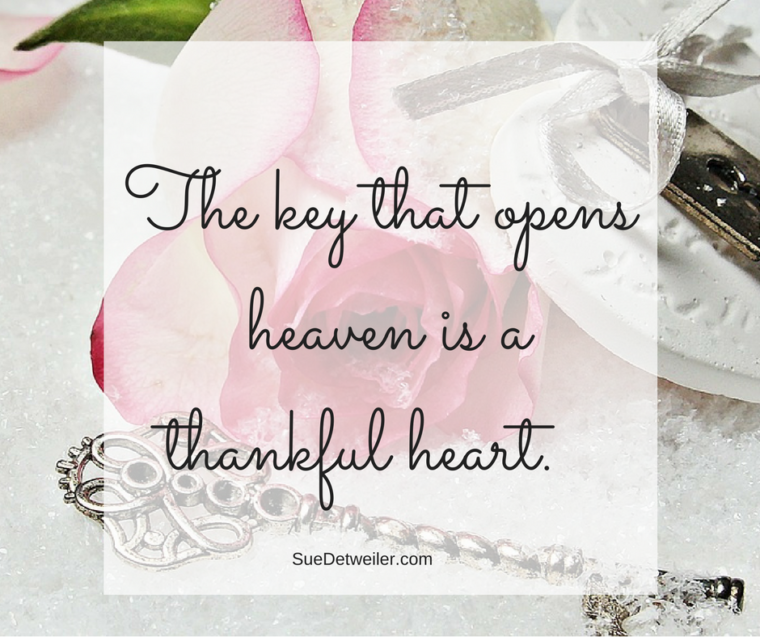 The key that opens heaven is a thankful heart.  Entrance into God's courts happens when you and I simply praise God.  The instant that you become thankful in your heart your perspective will change.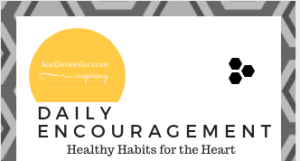 Be Encouraged Every Day!
To find out more about Sue Detweiler, her books and radio ministry click here