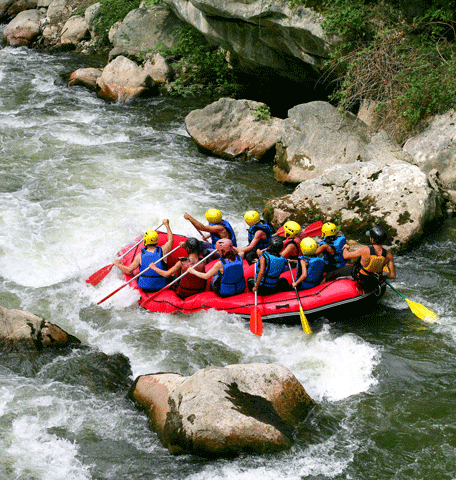 Read Time:
2 Minute, 9 Second
Christian Moms Need to Encourage Each other
Life is filled with surprising twists and turns. As a mom, it may feel like you are white water rafting with your whole family. There you are floating down the river, and all of a sudden you are headed for a waterfall. You make sure that the life preservers are buckled around every child, and you paddle hard. Ultimately, you are trusting God through everything.
So how do you keep your anxious thoughts from becoming a toxic swamp in your mind, polluting everyone around you? I have one encouragement for you: christian parenting requires you to walk in God's peace.
In Jesus' last words to His disciples He warned them that life would not be "smooth sailing." But He also promised them peace.
"I have told you these things,
so that in Me you may have [perfect]
peace and confidence. In the world you
have tribulation and trials and distress
and frustration; but be of good cheer
[take courage; be confident, certain, undaunted]!
For I have overcome the world.
[I have deprived it of power to harm you
and have conquered it for you.]" John 16:33, AMP
Jesus gave us His Word so that you and I can have perfect peace and confidence. In the same breath He promised that we would have tribulation, trials, distress, and frustration. Then He instructs us to take courage, be confident, certain, undaunted!
How can He expect you to be undaunted in the midst of distress? He simply says, "I have overcome the world!" He is the overcomer. He will help you overcome every trial. At the cross, He deprived the enemy of power over you. Whatever situation you are presently facing, it has no power to harm you. He conquered it for you.
This just makes me want to shout! His promise of peace in our lives is not a rinky-dink promise of superficial pats on the back. He walks with us through trying situations. 
When I was a young mother, I would sometimes feel like I was hanging on by my fingernails until my husband got home from a day of work to relieve me. I saw a difference, when I went into my day filled with faith and peace. Jesus promise of peace is practical.
Whatever you are experiencing today. You have a promise of PEACE!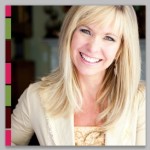 SUE DETWEILER is a mother of six, author, speaker, and radio host with over 25 years of experience in leadership, ministry and education. Her book 9 Traits of a Life-Giving Mom is available in bookstores near you.