Do You Know Someone with Empty Arms?
"'I'm not picking up a heartbeat, Pam. There doesn't appear to be any fetal movement. I think the baby is dead.' In disbelieve my emotions began to run wild and unchecked…." Hear Pam Vredevelt's heart in this video:
Overcoming Pain and Loss
The emotional aftermath of losing a pregnancy or an infant is experienced by so many. Pregnancy and Infant Loss Remembrance Day is observed annually on October 15 in the United States, Canada, United Kingdom, Australian States of Western Australia, New South Wales and in Italy.
Did you know that…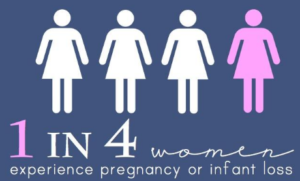 Empty Arms Journal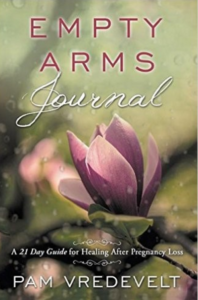 The Empty Arms Journal is a 21-Day interactive experience with God. A step-by-step guide based on the timeless wisdom of Scripture and decades of brain science.
A five-step process that empowers you to:
Embrace your loss in the light of God's love
Let go of preoccupations that block transformation and fulfillment
Experience moments of relief from blinding pain
Keep moving forward without derailing or getting stuck in grief.
Find meaning and purpose on the way towards a brighter 'new normal'
Tears are Healing…
If you or someone you know has empty arms, reach out to them with love and understanding. Their pain needs to be expressed to find healing and hope. Get Pam Vredevelt's book and journal as a resource for anyone experiencing pregnancy or infant loss.