Get Ready for Christmas
This morning before worship, we took our daughter to breakfast. As I looked up from my omelet, who would be walking in the door of Snug on the Square in Mckinney Texas, but Santa Clause himself. Sadly, Santa was walking in a little bit lost. He asked for directions.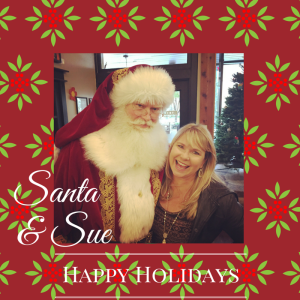 Have you ever felt a little lost when it came to the holidays. You may have felt a growing anxiety as your Christmas things to do just kept growing. You had your notes on what you needed to do to create the perfect holiday:
1. Buy perfect holiday gifts (go into debt if you need to).
2. Take flawless family pictures (bribe the kids if you need to).
3. Take ridiculously expensive trips (remember you are impressing your Facebook friends).
The problems with this materialistic approach to Christmas, is that you can have a beautifully decorated home but not have Christmas in your heart.
10 Things You Can Do Now to Get Ready for Christmas
So this year, begin the holiday season by going deeper. Unlike tinsel on a Christmas tree that always falls off, get's trampled underfoot and thrown away — make your Christmas season centered around Christ.
1. Take time to look back at your year.
If you have been journalling through your year, go back and look at the key things that God has said to you. Ask these questions:
How has God answered your prayers?
How has God provided for you?
What relationships have enriched your life?
What losses have you suffered?
What victories have you gained?
2. Forgive Everyone who Hurt you this year.
Undoubtedly there have been people and situations that have hurt you this year. You are human. There is no shame in this, you simply need to release those who have hurt you and truly forgive. This is more than just voicing some words, "I'm sorry" Forgiveness is about cleansing your heart of residual pain and loss.
3. Thank Everyone who has helped you this year.
One of the best ways to be free from bitterness is to go a step farther beyond forgiveness and enter the pathway of hope. Take time to thank every single person who has helped you this year. Sit down and make a list. Write thank you cards, or include your thank in your Christmas Cards.
4. Take Time Praying for Your Family
You may pray regularly for your family, yet Christmas is a great time to set aside time to pray for the particular needs of each one of those you love. Pray for the family relationships. Pray for a sensitivity to the Holy Spirit to lead you and guide you to build family traditions. If you are in a season of transition, let go of the past to make room for the new ways that you will relate as a family. It's a big transition to go from having babies to toddlers, or from young children to teenagers, or from teenagers to adults.
5. Take time to Worship Jesus
The best way to overcome the commercialization of the holidays, is to affirm again that the centrality of Jesus to Christmas.
If you are rushing around keeping up with how the Jones' do Christmas, you will miss out on the sweet simplicity of the season.
This passionate rendition of Mary, Did you Know by Pentatonix is a moving call to worship. This song will get you in the Christmas Spirit.

Top Ten Things to Pray for your Family
As you prepare your heart and mind to be with extended family during the holiday season, here is a simple prayer card to put in your Bible or to post to remind you to pray for your family.
Get your copy here