Transformation Takes Time
Have you ever felt stuck in where you are now and where you want to be?
When it is time for the caterpillar to become a butterfly, it makes a hole in it's cocoon. It will then struggle for hours to get it's body through the tiny opening. One day a farmer thought he would help the butterfly out and he carefully took a scissors and made the opening larger. Soon the butterfly emerged. But it didn't take long for the farmer to see that He had made a mistake. He noticed that the wings didn't have their full strength and the butterfly was unable to fly. In order for a butterfly to fly, it needs to go through the transformation of emerging from the cocoon.
Like the metamorphose of the butterfly, God uses the very struggles you are facing in your life, to strengthen you to become the person you are called to be. So be encouraged.
You can listen to this encouragement on Today's Healing Rain Broadcast.
You have What You Need to Fly
It took the transformational process to turn something that crawled on the ground into something that can fly.
Watch this video of the transformation of the caterpillar into the butterfly.

Transformational Process
It is the same with you and with me. We need to go through the process of transformation in order to form the wings to fly at full capacity in our lives. Do not despise the day of small beginnings, trust God for the complete fulfillment of His plan in your life.
Are You Believing for a Transformation in Your Marriage?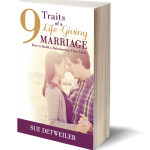 I am so excited about my new book coming out. We have had it in our hearts to write this book for so many years that we have been helping marriages, that it does seem like we emerged out of a cocoon to see new life. We have a passion to help marriages be transformed from mediocre to masterpiece marriages. The book launches on October 2. Send me an email at [email protected] if you would like to be a part of the launch team. 
You can download an introduction and the first chapter by clicking this button for immediate access. Download Here
Be an Encouragement Today
Use this image of the butterfly to encourage others today. I would love to hear your comments.