Hearing the first sound of gun shots, the terrified victims began to run. Shetamia Taylor, mom of four was shot by the Dallas sniper as she jumped on her 15 year old son to protect him from the shots. Lodged between a couple of cars, they lay there for 5 minutes. All Shetamia could think about was whether or not her other sons were safe. After being rushed to the hospital for emergency surgery, she recovered in her hospital room praying for the families of the officers who had been murdered.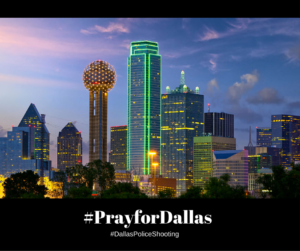 The recent horrific news of the violence in Orlando and Istanbul have added to the growing concern of the American people. Our hearts are crying out against the senseless murder.
Standing Firm on God's Promises
In times of escalating violence, we need to stand firm on the promises of God. Jesus made these 4 promises to His disciples the night before his crucifixion. His promises still hold true for us.
1. Jesus Promises Comfort
Jesus said,

"Don't let your hearts be troubled. Trust in God, and trust also in me. There is more than enough room in my Father's home. If this were not so, would I have told you that I am going to prepare a place for you?  When everything is ready, I will come and get you, so that you will always be with me where I am." John 14:1-3 NLT
A troubled heart is in anguish. For many of us, as we have watched the news reports of violence we have felt concern for the families of those who have died. Jesus promises his presence. He promises to prepare a place for us eternal. His words bring comfort and hope.
2. Jesus Promises Power
"I tell you the truth, anyone who believes in me will do the same works I have done, and even greater works, because I am going to be with the Father. You can ask for anything in my name, and I will do it, so that the Son can bring glory to the Father.  Yes, ask me for anything in my name, and I will do it!" John 14:12-14
As the church of Jesus Christ stands up in unity, we are able to accomplish the greater works that Jesus is talking about. His prayer for us is that we put aside our differences and become united.
3. Jesus Promises the Holy Spirit
 "If you love me, obey my commandments.  And I will ask the Father, and he will give you another Advocate, who will never leave you. He is the Holy Spirit, who leads into all truth. The world cannot receive him, because it isn't looking for him and doesn't recognize him. But you know him, because he lives with you now and later will be in you. John 14:15-17
The Holy Spirit is the one who advocates on our behalf. He advocates for the African American youth who have been targeted unfairly. The Holy Spirit leads us into truth.
4. Jesus Promises Peace
"I am leaving you with a gift—peace of mind and heart. And the peace I give is a gift the world cannot give. So don't be troubled or afraid. Remember what I told you: I am going away, but I will come back to you again. If you really loved me, you would be happy that I am going to the Father, who is greater than I am.  I have told you these things before they happen so that when they do happen, you will believe. John 14:27-29 NLT
The more you watch the news reports, the less peace you will experience. What you meditate on you will magnify. Jesus is hear to give you and I a gift– peace of mind and heart. The world can't give us a gift like this — only Jesus can.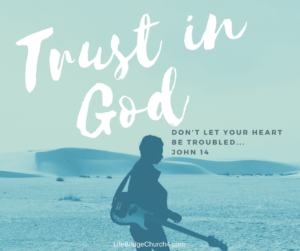 So in the wake of this violence, here are 2 things that you can do right away:
1. Trust God
You will be led by the spirit to be at the right place, at the right time, making a difference in people's lives. Trust that God is bigger than the problems of the world. Trust God to help you forgive and let go of any bitterness you may feel.
2. Believe
Believe what Jesus has said. He has called you and me to not let our hearts be troubled… that must mean it is possible to be in the middle of troubling times and still be filled with his gift–peace of mind and heart. Believe that He has given you His authority to make a difference. Believe that He has overcome the world by the power of the cross, and so you can be an overcomer too.
I would love to hear your comments… Where were you when the shots were fired? Do you stand on these promises?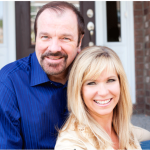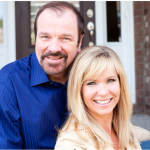 Daily Encouragers…
Wayne and Sue Detweiler relocated to Frisco Texas (a growing community north of Dallas) to plant and pastor Life Bridge Church which meets every Sunday morning at 8:30 am at The Roots 6142 Frisco Square, Frisco, TX, 75035. They are building a life-giving community and welcome innovative leaders to get involved in reaching neighbors, nations, and generations with the good news of Jesus Christ's love and power.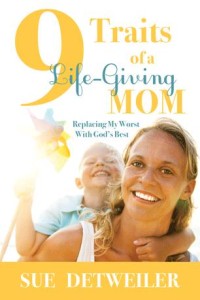 Sue has had a calling to write books for many years. When she prayed about which book to write first she was
surprised when she sensed God leading her to write 9 Traits of a Life-Giving Mom.  Every mom wants to be the best mom in the world to her children but often she feels like the worst. This is how Sue has felt as they have raised 6 children. In the middle of having her two daughters get married 7 weeks apart, 9 Traits of a Life-Giving Mom hit number 1 on Amazon's Hot New Releases and gained popular momentum with moms groups and online communities.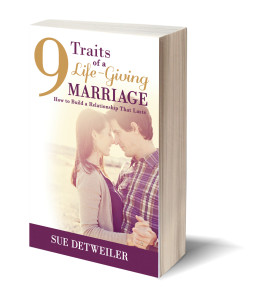 With over 25 years of marriage and ministry, Wayne and Sue have a heart help couples to build marriages that last.  Sue's newest book, 9 Traits of a Life-Giving Marriage, grew out of their heart to help couples grow closer to God and to each other. In their pastoral ministry to marriages, Wayne and Sue have seen how sharing their own struggles can help create a safe context for couples to be transparent and honest with their own issues. They have been helping couples find freedom and transformation through conferences, marriage retreats, seminars, and coaching through out their entire marriage. Known for their transparency and honesty, Wayne and Sue have helped hundreds of couples find freedom and transformation in their own marriages.
To invite Sue (or Wayne & Sue) to speak at your event click here.
The nationally syndicated Healing Rain Radio Broadcast was launched to provide daily encouragement to listeners. When Sue arrived in the Dallas Metroplex, Sue was already being heard on popular Dallas Radio Station KCBI. Often when people hear her voice or name they realize that she has already been a daily inspiration to them via the airwaves.
To add Sue's radio broadcast to your local station click here.