How to Turn Your Marriage Around
No matter where you are in your marriage relationship, with God's grace you can turn your marriage around in 2021. I don't know a couple who hasn't experienced cycles of sin in their relationship. Remember, individually and corporately, the power of this verse:
But if we are living in the light, as God is in the light, then we have fellowship with each other, and the blood of Jesus, his Son, cleanses us from all sin. If we claim we have no sin, we are only fooling ourselves and not living in the truth. But if we con- fess our sins to him, he is faithful and just to forgive us our sins and to cleanse us from all wickedness. 1 John 1:7-9 (NLT)
If there is any type of hidden sin in your lives, it will fight against your intimacy. You must turn the light on and cleanse your marriage from sinful patterns.
Early in our pastoral ministry, a young couple sought our counsel. The wife and husband had sought out a Christian counselor. When the husband expressed his desire to watch pornography, the "Christian" counselor encouraged them both to watch sex video together to stimulate physical intimacy. Opening the door to pornography as a couple brought a license to sin into their home. The wife, in particular, felt dirty and devalued by this pornography. They had invited the world into their bedroom, rather than the Holy One who is the Giver of great sex. When they turned away from pornography and were cleansed from their individual sin, their home life and marital oneness were established in purity.
Turn Your Marriage Around in 2021
You may not have brought pornography into your bedroom, but are there things that you have allowed to come into your life that fight against intimacy with your spouse? If so, turn the light on. If you confess your sin to God, not only will He forgive you, but He will cleanse you and put your marital intimacy on the right track.
If there is only one of you working on purity in your marriage, you will face barriers that only God can remove. If you are in this situation, ask God to show you your next steps.
Be open to the leading of the Holy Spirit to help you turn your marriage around. Are you supposed to spend more time together? Are you to surprise him or her with acts of service? Is there a gift you are supposed to buy to express your loyal love? Are you supposed to contact a Christian counselor to help you resolve your issues? (Remember to seek out good references and establish the integrity of his or her counsel.) Is there a marriage retreat that you should invest in? Is there a book that you are to read together? God is for you! Trust Him! 
How to Build a Marriage That Lasts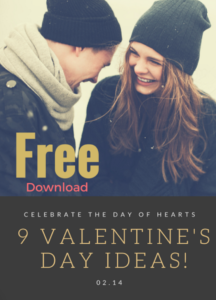 Building a marriage that lasts requires love, intimacy, and integrity of heart every day! Celebrate the Day of Hearts with 9 Valentine's Day Ideas!