Do you struggle making resolutions year after year?
One of the most powerful women in history was Margaret Thatcher and she said, "You might have to fight a battle more than once to win it."  I love the spunk of this remark because its so true.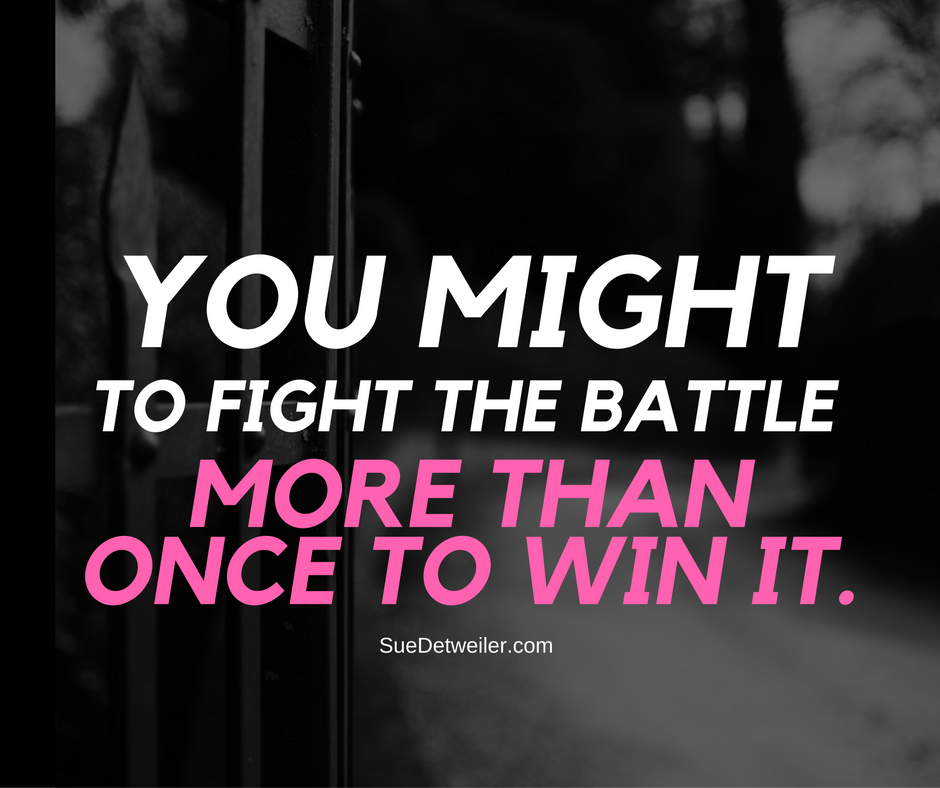 There are times that we do need to fight a battle more than once and we can trust God that he not only delivers us in the instant, but he delivers us through the process of walking out his victory one day at a time.  So as you look to your future look with an expectation that you can overcome.
"Fight the good fight of the faith.
Take hold of the eternal life to which you were called
when you made your good confession
in the presence of many witnesses."
1 Timothy 6:12

Be Encouraged Every Day!
To find out more about Sue Detweiler, her books and radio ministry click here