Father's Hand
Some of my earliest memories are reaching up and taking my father's hand. It was rough and calloused from working. I always felt safe holding daddy's hand. I liked to twirl around and dance holding his hand. He would take me in his big hands and throw me in the sky. It felt like I could fly!
No matter how old you are, you can still look up to heaven, reach up and take your Father's hand. With child-like hope and expectancy, you can trust that your father in heaven will teach you how to walk. You won't have to be alone. If you stumble and fall He is there to pick you up.
Jesus talked about how we need to come to the Father as little children.  A child is open to learn.  A child is able to receive direction. There's a wonder in a child's heart when they are thinking about the future and they can trust that hand that they hold.
Do you have trouble asking for help when you need it? Do you have trouble trusting in a heavenly father? Do the wounds that you have suffered on earth, cloud your vision of a good God in heaven?
It all requires faith — faith like a little child. So today have a child-like heart and reach up and take His hand.
"Take me by the hand;

Lead me down the path of truth.

You are my Savior, aren't you?"

Psalm 25:5 MSG
Jesus encourages each of us to come to God like a child…. Like a trusting child, reach up and take your father's hand to lead you and guide you today.
Happy Father's Day!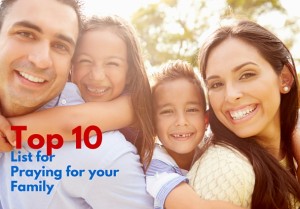 One of the best ways to encourage our children as they have their childlike faith is to pray for them.  Grab our Top 10 List for Praying for Your Family.
Be Encouraged Every Day!
To find out more about Sue Detweiler, her books and radio ministry click here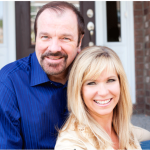 Daily Encouragers…
Wayne and Sue Detweiler relocated to Frisco Texas (a growing community north of Dallas) to plant and pastor Life Bridge Church which meets every Sunday morning at 10 am at The Cinemark Theatre 5655 Frisco Square Blvd, Frisco, TX 75034. They are building a life-giving community and welcome innovative leaders to get involved in reaching neighbors, nations, and generations with the good news of Jesus Christ's love and power.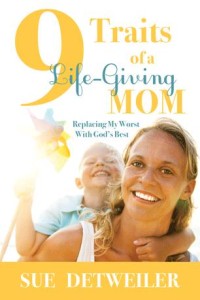 Sue has had a calling to write books for many years. When she prayed about which book to write first she was
surprised when she sensed God leading her to write 9 Traits of a Life-Giving Mom.  Every mom wants to be the best mom in the world to her children but often she feels like the worst. This is how Sue has felt as they have raised 6 children. In the middle of having her two daughters get married 7 weeks apart, 9 Traits of a Life-Giving Mom hit number 1 on Amazon's Hot New Releases and gained popular momentum with moms groups and online communities.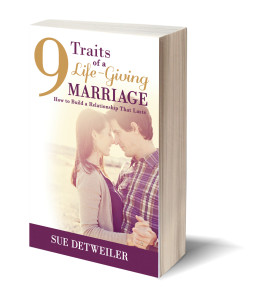 With over 25 years of marriage and ministry, Wayne and Sue have a heart help couples to build marriages that last.  Sue's newest book, 9 Traits of a Life-Giving Marriage, grew out of their heart to help couples grow closer to God and to each other. In their pastoral ministry to marriages, Wayne and Sue have seen how sharing their own struggles can help create a safe context for couples to be transparent and honest with their own issues. They have been helping couples find freedom and transformation through conferences, marriage retreats, seminars, and coaching through out their entire marriage. Known for their transparency and honesty, Wayne and Sue have helped hundreds of couples find freedom and transformation in their own marriages.
To invite Sue (or Wayne & Sue) to speak at your event click here.
The nationally syndicated Healing Rain Radio Broadcast was launched to provide daily encouragement to listeners. When Sue arrived in the Dallas Metroplex, Sue was already being heard on popular Dallas Radio Station KCBI. Often when people hear her voice or name they realize that she has already been a daily inspiration to them via the airwaves.
To add Sue's radio broadcast to your local station click here.