Today Jesus is calling you to launch out in the deep.  You may be like Peter and you say to him Master I have toiled all night long but nevertheless because of your word I'll let down my net.  That's what Peter did and they cast their net on the other side of the boat and they caught so much fish during the day in deep waters that he knew it was a miracle. They called their partners to come help them and both boats almost sank.
If you've been toiling all night. If you've been striving in your own power.  Listen to the Holy Spirit who is calling you to launch out into the deep.
God is calling you to Launch Out Into the Deep
After Jesus stopped speaking, he asked Peter to launch out to the deep and let down their nets for a catch.  This was completely ridiculous.  Peter, as a fisherman knew that the right time to fish was at night. He also knew that you caught more fish in shallow water.  Peter wanted to correct this rabbi, but he had spoken with such authority that he simply said
"Master, we have toiled all night and caught nothing; nevertheless at Your word I will let down the net" (Luke 5:5).
It was at this point that Peter knew he was not dealing with any ordinary rabbi.  Not only did they catch fish during the day in deep waters, they caught so many fish that their net was breaking and they had to get their partners to come and help them. Both boats almost sank.  Simon Peter was so overwhelmed by the supernaturally abundant catch of fish, that he fell at Jesus' knees and said,
"Master, leave. I'm a sinner and can't handle this holiness. Leave me to myself." (Luke 5:8 Message)
But Jesus looked deeper into Peter.  Others saw a rough, impetuous fisherman to spoke more than he thought.  They laughed and called him "Simon" which means "shifting sand" But Jesus called him "Peter" which means rock.  He saw the potential in Peter to be a great leader who would "catch" men.
Prepare Yourself to Launch
Go through this 21 Days to Spiritual Breakthrough.  Download your FREE copy today!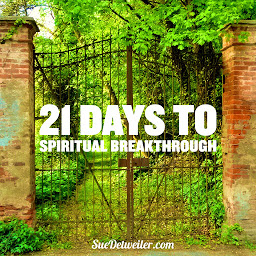 Be Encouraged Every Day!
To find out more about Sue Detweiler, her books and radio ministry click here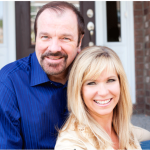 Daily Encouragers…
Wayne and Sue Detweiler relocated to Frisco Texas (a growing community north of Dallas) to plant and pastor Life Bridge Church which meets every Sunday morning at 10 am at The Cinemark Theatre 5655 Frisco Square Blvd, Frisco, TX 75034. They are building a life-giving community and welcome innovative leaders to get involved in reaching neighbors, nations, and generations with the good news of Jesus Christ's love and power.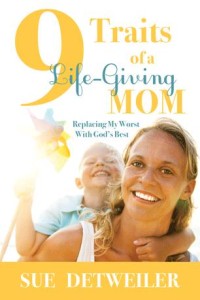 Sue has had a calling to write books for many years. When she prayed about which book to write first she was
surprised when she sensed God leading her to write 9 Traits of a Life-Giving Mom.  Every mom wants to be the best mom in the world to her children but often she feels like the worst. This is how Sue has felt as they have raised 6 children. In the middle of having her two daughters get married 7 weeks apart, 9 Traits of a Life-Giving Mom hit number 1 on Amazon's Hot New Releases and gained popular momentum with moms groups and online communities.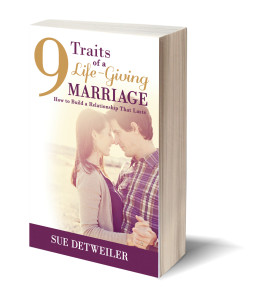 With over 25 years of marriage and ministry, Wayne and Sue have a heart help couples to build marriages that last.  Sue's newest book, 9 Traits of a Life-Giving Marriage, grew out of their heart to help couples grow closer to God and to each other. In their pastoral ministry to marriages, Wayne and Sue have seen how sharing their own struggles can help create a safe context for couples to be transparent and honest with their own issues. They have been helping couples find freedom and transformation through conferences, marriage retreats, seminars, and coaching through out their entire marriage. Known for their transparency and honesty, Wayne and Sue have helped hundreds of couples find freedom and transformation in their own marriages.
To invite Sue (or Wayne & Sue) to speak at your event click here.
The nationally syndicated Healing Rain Radio Broadcast was launched to provide daily encouragement to listeners. When Sue arrived in the Dallas Metroplex, Sue was already being heard on popular Dallas Radio Station KCBI. Often when people hear her voice or name they realize that she has already been a daily inspiration to them via the airwaves.
To add Sue's radio broadcast to your local station click here.