10 Ways to Love
Do you remember the zing of attraction you felt when your relationship with your spouse was brand new? Being in the same room brought both comfort and butterflies. You felt empowered by the looks of admiration. Chills ran down your spine when your hands brushed together as you walked or reached for the popcorn.
Do you still have those feelings? Do you still get a rush when the love of your life walks into the room? Or has exhaustion, disappointment, or bitterness replaced the elation you once felt? With the starry eyes of new love, we all fantasize about how life could be together. We want to feel that same sense of excitement, joy, and fulfillment all the time. But that isn't reality.
If you have been married for more than a week, I'm certain you're aware that your marriage is not perfect. No marriage relationship is. And regardless of how wonderful or terrible your marriage may seem right now, I'm also certain that you are aware of ways it could be better, healthier, stronger, and more loving. We all desire to see positive changes in our relationships. We all want to be built up, encouraged, and empowered to live life to the fullest. Whether or not you use the exact words, what we want are life-giving marriages.
10 Ways to Show Your Love
As you read through this list of 10 ways to love, think about your relationships. How can you put these principles into action today?: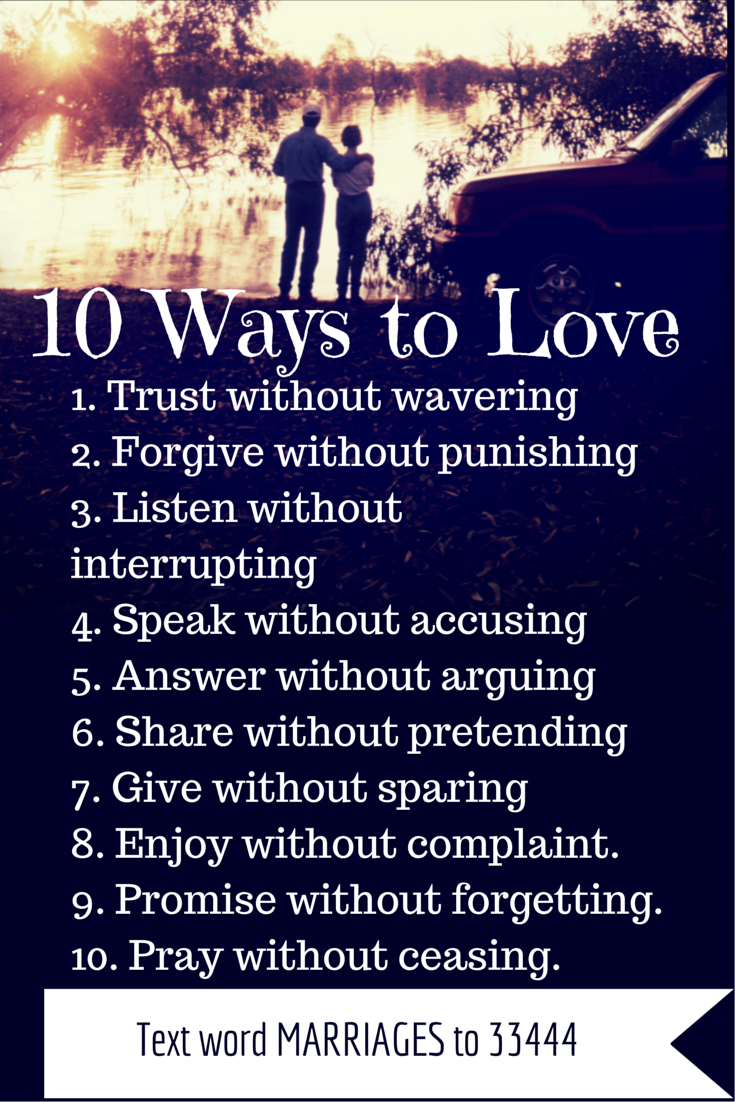 Putting Love Into Action
I hope you enjoyed these tweets. Now to put love in action takes focus. I would love to hear your comments on this.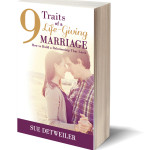 I'm excited to share that I have completed the manuscript to 9 Traits of a Life-Giving Marriage which will be in bookstores beginning October 2. Click the button below and you can download the introduction and first chapter of the book for free.Download Here