Being Your Best You
Every mom wants to be the best mom in the world for her child, but sometimes she feels like the worst. In the first 2 years of your child's life you will lose on average 6 months of sleep! That will make anyone cranky! If you add to the mix a child that has colic in the early months, many moms feel pushed over the edge of exhaustion.
That's how I was as a young mom. That is what has given me a heart to help moms of all ages. I want to help women embrace their God-given calling and purpose as moms.
How do you live a purpose-filled life, in the midst of your worst moments of being anxious, stressed, angry or sad?  At home, we tend to let our filters down. Our family get's our worst, rather than our best.
I was interviewed recently on Dr. James Dobson's Family Talk by Ryan Dobson and Dr. Meg Meeker. We talk about stress-filled situations as a mom. Listen to our first interview.

What Are You Juggling As a Mom?
What ever you are juggling as a mom, you are not alone. You are not the only one dealing with being angry. You are not the only mom that is stressed and overwhelmed. You are not the only who struggles with situations beyond your control.
The key to walking out your God-given calling as a mom, is to go to God for strength, wisdom, and encouragement. Moms need encouragement. The best encourager is God Himself.
Here are a few practical strategies that I have lived out in my life to help me be on mission as a mom:
1. Make the Word a Priority
It is so easy to let the needs of our children lead our day.  After many days ending where I felt like a failure as a mom, I began to be desperate for the Word of God. I was desperate to read the Bible early in the morning, because I knew that without it I would not have the emotional strength and stamina I needed to parent well.
One morning when my daughter Angela was around 2 she woke up and asked for breakfast. I calmly responded, "Mommy needs her breakfast first." I then went back to reading my Bible. Angela looked curiously confused since I didn't have any food near me. Angela asked,"Does mommy eat the Bible for Breakfast?" I laughed and said, "YES!"
The joy to me about telling that story today, is that I know exactly what my 22 year old married daughter Angela did this morning. Although we now live in different states, I know that she got up and read the word of God, journaled and prayed. Angela now eats the Bible for breakfast too!
Here's the second Interview I did with Family Talk Radio: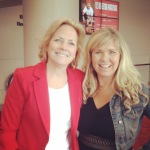 2. Remember What God has Done
Another practical strategy of living a purpose-filled life when everything seems to be going wrong is to remember what God has done! We can get so stuck in a funk of negative thinking that we forget.
Any time you are overwhelmed with a difficult circumstance, look up! Stop looking at the problem, trying to figure it out in your own strength. Look up to God. Magnify Him in your perspective. Look to Him for help.
Take time to retrace those places when God showed up and helped you. Rather than thinking about the bad things that you are facing, stand and remember the good that God has done. Put your faith in His faithfulness.
Our kids failures and mistakes are not a reflection of our identity. In the same way, we can't  take credit when they do well. Our identity is not in a well-behaved child. Our identity is in Christ, who laid down his life for us.  Remember what God has done!
3. Pray God's Word Out Loud
Saying the Word out loud, will strengthen your heart and change you perspective. The transformational process occurs when we bring God's word into the midst of our difficult situation.
Here is a Scripture that I have been meditating on and praying out loud since I was a little girl:
Do not be anxious about anything,

but in every situation, by prayer and petition,

with thanksgiving, present your requests to God.

And the peace of God, which transcends all understanding,

will guard your hearts and your minds in Christ Jesus.
What are your "go-to-Scriptures" as a mom. Do you have sticky notes on your mirror reminding you of God's Word. It is His Word that endures for ever, not your problem.
4. Admit When You Have Made Mistakes
Be honest about your worst moments. You don't fulfill your life-purpose by pretending you are perfect. By the way, your children already know you make mistakes. You might as well admit it, and ask for God's grace to cover you.
A mom falls short of God's plan for her life because she is human.
For everyone has sinned;

we all fall short of God's glorious standard.
Only God in heaven is perfect. Your role as a Life-Giving Mom is to lead your children to their perfect Father in heaven. He is the One who will understand them. He is the One who is always there when they need Him. He never fails them.
5. Be Your Best You – With God's Help!
You will love your purpose in life, when you breath in the precious Holy Spirit every day. You are unique in all the world. You are free to be you. Just like we shouldn't parent our children to please others. You don't have to live your life to please others.
Live your life freely before God. It's His standard that rules your life, not other people's opinions. You are the one who will stand before God as His child. Aren't you glad, that when you meet God, He won't be frowning at you. He won't be squinting to try to remember your name. He won't be short-tempered with you. He loves you. He is a Life-Giving Father.
God is for you. You love your purpose when you live for God!
****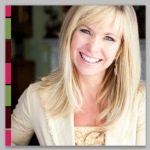 Sue Detweiler is a mother of 6, an author, speaker, and radio host with over 25 years of experience in leadership, ministry and education. When 9 Traits of a Life-Giving Mom was launched it hit #1 on Amazon's Hot New Releases for Christian Women's Issues. Sue loves to connect on her blog as well as on twitter and facebook.
Get your copy of 9 Traits of a Life-Giving Mom