The History of Valentine's Day
The Origin of Valentine's Day… Putting it all on the line for love, Saint Valentine was martyred on February 14 269 AD. How does a Roman priest end of being named for a holiday celebrating love? Christian Broadcasting Network recently interviewed Father O'Gara to find out the facts about Saint Valentine.
"He was a Roman Priest at a time when there was an emperor called Claudias who persecuted the church at that particular time," Father O'Gara explains. " He also had an edict that prohibited the marriage of young people. This was based on the hypothesis that unmarried soldiers fought better than married soldiers because married soldiers might be afraid of what might happen to them or their wives or families if they died."
"I think we must bear in mind that it was a very permissive society in which Valentine lived," says Father O'Gara. "Polygamy would have been much more popular than just one woman and one man living together. And yet some of them seemed to be attracted to Christian faith. But obviously the church thought that marriage was very sacred between one man and one woman for their life and that it was to be encouraged. And so it immediately presented the problem to the Christian church of what to do about this."
"The idea of encouraging them to marry within the Christian church was what Valentine was about. And he secretly married them because of the edict." Valentine was caught, tortured and martyred in 269 AD
"What Valentine means to me as a priest," explains Father O'Gara, "is that there comes a time where you have to lay your life upon the line for what you believe. And with the power of the Holy Spirit we can do that — even to the point of death."
The Meaning of Valentine's Day
I find Father O'Gara's idea of laying our lives on the line for what we believe to be compelling. The agape love of God is so much deeper than the paper hearts, balloons and tissue paper of a one day holiday. God's love transcends whether you are single or married, divorced or widowed, young or old. God's love is universal and crosses lines to unite people.
So Happy Valentine's Day to You no matter what stage of life you are in… You have the ability and calling to lay it all on the line for what you believe.
Ok, so after learning about Saint Valentine laying down his life for what he believed in, it seems so superficial to let you know that 9 Traits of a Life-Giving Marriage is still on sale today and tomorrow. However, I believe this message of building a marriage that lasts is powerful and I want you to give it to as many people as you feel led to on Valentine's Day. $.99 for the ebook and $9.99 for the paperback. Buy Now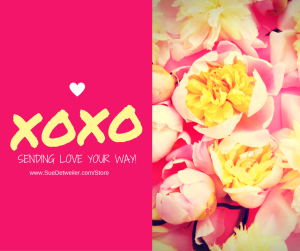 Final Guide – 9 Traits Marriage Study (Expectancy)
Expectancy—Marriages typically begin with a healthy measure of hope and big expectations. Sin, in a variety of forms, can dash those hopes. Committing to a godly standard for your life and relationship will set you on a path to a strong, life-giving marriage.
Maintaining expectancy in marriage is an important pursuit of a healthy marriage. But just like acceptance, friendship, safety, honesty, intimacy, passion, endurance, and restoration, if you aren't intentional about maintaining this life-giving trait, expectancy can dwindle, like water down a drain.
Let's discuss Chapter 9 of #MarriageRocks
Read Chapter 9 of 9 Traits of a Life-Giving Marriage. Reflect and journal the following questions. If you signed up, you will receive a free download today in email that you can use.
Have you experienced any obstacles to expectancy in your marriage? (I give some examples on pages 94-95)
What are some ways you find time to spend with your first love, Jesus, daily?
How can you renew your mind daily to cleanse yourself from the toxins of this world? (Romans 12:2)
As your last assignment, write your dear spouse a love letter. Use adjectives that describe why you first fell in love with them. 
It's been great focusing on marriage. I hope you have grown from this study. I know that I have! Love to hear your comments.
 $.99 for the ebook and $9.99 for the paperback. Buy Now