Why I wrote this book: I remember the moment that 9 Traits of a Life-Giving Mom hit number 1 on Amazon's hot new releases on Mother's Day Weekend. I was so surprised, amazed and grateful. (The Kindle Version is on Sale for Mother's Day Weekend for only 99 cents! Woo! Hoo! What a sale.)
In between my 2 daughters' weddings, I was just thankful to launch the book… Enjoy reading this article… xoxox
Why I Wrote This Book
Destiny requires bold leaps of faith. I have been asked why I wrote 9 Traits of a Life-Giving Mom. I didn't go through the months of writing this book with tears streaming down my face because I am a perfect mom. There are no perfect moms. There are no perfect families.
Every mom that I know wants to be the best mom in the world for her child. But sometimes she feels like the worst. God has given imperfect women the awesome opportunity to nurture the lives of other human beings. But sometimes we feel overwhelmed. Often we fall short.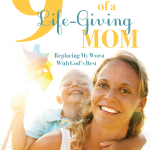 I wrote 9 Traits of a Life-Giving Mom because I had to. I had this burden to help moms be real in their brokenness.  I wanted to create a safe place for moms of all ages to find healing and wholeness. I wanted to help mom's embrace their God-given calling to be a Life-Giving Mom by connecting to The Ultimate Life-Giver – GOD!
My friend Teasi Cannon wrote this in her review of 9 Traits of a Life-Giving Mom
"One of the most encouraging things to my heart is simply knowing I'm not alone…not alone in my pain, not alone in my failures, and not alone in my journey."
Enjoy Watching this Book Trailer
The Difficult Yet Life-Giving Journey
I have had the heart to write this book for 20 years. Around 7 years ago, after walking, talking and praying with my friend Pam Vredevelt I realized that writing for me was a God-given calling and a moral imperative. I didn't want to face God at the end and hear Him say "Well, done servant…. But why didn't you write the books that I called you to write…?"
I know God's grace covers not only our mistakes but the things we leave undone. I also know His call. I had an undeniable burden to help others through writing books.
Finally in 2012, I took a bold step of faith. My husband and I had been at one church for 17 years. For most of those years we were associate pastors. In July, 2012 I officially stepped off of the pastoral team that I dearly loved. I laid down a ministry assignment where I had been effectively used by God.
I knew that it was God calling me… At the time, I didn't know that He would later call us to relocate out of Nashville where we had served the city in ministry for 28 years. I didn't know that He would call us to plant a church from SCRATCH in Texas! I didn't know that He would call us to a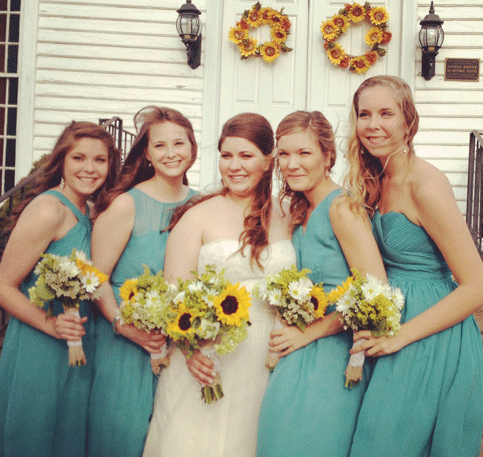 city where we didn't know anyone. I didn't know He would call us to leave our beautiful adult daughters in Tennessee, and plow the tough ground of beginning a new church.
All I knew at the time, was that He had called me to write.
I share these details with tears streaming down my face, because for me… writing this book has come at a great cost.
I have labored in prayer… I have labored in time… I have labored in study… I have labored in transparency… I have labored in repentance… I have laid it all on the line because I knew that God was calling.
So I responded, "Here am I. Send Me." (Isaiah 6:8).
Why I wrote This Book:
1. To Obey God
I feel God's pleasure as I have made room in my life. Why I wrote this book: to obey God. Now I hear Him saying, "Write a book every year." So, I have already begun writing my next book. The words are flowing out of me. I can hardly wait to get it to readers. There is a whole series of "9 Traits" books that are being birthed in my belly right now. Obeying God releases life destiny.
2. To Be Transformed
I am no longer the same woman. I have been changed and transformed through the writing process. It has given me a context to look back, search God's Word, pray, and look forward.  I have gone through deep layers of repentance in my own life and heart. I have found God's GRACE in a brand new life-giving, life-restoring way. His GRACE empowers me to live out my life-destiny with strength, wisdom, power, clarity and boldness.
3. To Help Moms
Why I wrote this book: To Help MOMS! I love moms. I love trendy moms. I love soccer moms. I love stay-at-home moms. I love working-moms. I love single-moms. I love moms-of-special-needs-children. I love moms.
9 Traits of a Life-Giving Mom has built a platform for me to come along side moms in the journey to be Life-Giving to their children.
My friend Amy Carroll  writes about 9 Traits of a Life-Giving Mom in this way:
"For a woman who struggles against my own perfectionism, Sue's book comes as a breath of fresh air. It allows me to openly confess my own flaws while embracing the God-given power to overcome them. Her statement, "Go ahead and believe that He can take your worst and replace it with His best," makes me exhale with hope…"
Share 9 Traits of a Life-Giving Mom with Others
In bookstores across the United States, 9 Traits of a Life-Giving Mom has arrived. Go to your bookstore. Thank them for carrying it. Buy a copy and give it to a friend (even if that friend is you).
Or if you like the quick and easy way of getting your book NOW. You can order it here.
What is God Calling You To Do?
Destiny requires bold leaps of faith. Are you willing to make the changes in your life that are necessary in order to obey God's call? What life-destiny is He call you to boldly embrace? What area of brokenness is he transforming in your life? What "test" are you going through that will become your "testimony."  I would love to hear from you. Please take time to write a comment. I read and respond to all of them.
Be encouraged in your Life-Giving Journey Today! Get a Copy of 9 Traits of a Life-Giving Mom Today!
Sue Detweiler is a successful coach, best-selling author, international speaker AND mother of 6!!! With over 25 years of experience in leadership, ministry and education. When 9 Traits of a Life-Giving Mom was launched it hit #1 on Amazon's Hot New Releases for Christian Women's Issues. Sue loves to connect on her blog as well as on twitter and facebook.